Motor Vehicle Injuries: Accessing Chiropractic Care
If you've been involved in a motor vehicle accident, it's essential to understand your options for chiropractic care and how your insurance can support your recovery. Here's what you need to know: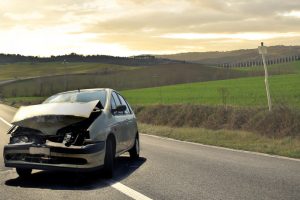 Coverage for Minor Injuries
Your auto insurance in Alberta typically covers a minimum of 10 chiropractic treatments for minor injuries under the Alberta Diagnostic Treatment Protocols Regulation. The good news is that chiropractic treatment for minor injuries can be billed directly to your insurance company. This means you don't have to worry about submitting receipts for reimbursement.
Inform Your Chiropractor
To ensure you receive the coverage you're entitled to, it's crucial to inform your chiropractor that your injuries resulted from a car accident. Your chiropractor will then complete the necessary forms to have your treatment costs covered by your insurance company. This step simplifies the process and ensures that you receive the care you need.
Additional Coverage for Serious Injuries (Section B)
Beyond the 10 treatments for minor injuries, every Albertan is entitled to $750 of chiropractic care coverage for more serious injuries under Section B of their auto insurance policy. However, access to these benefits may vary depending on the specifics of your policy.
It's essential to review your auto insurance policy to understand the extent of your coverage for chiropractic care, especially if you've sustained more severe injuries. Your insurance provider can provide detailed information about your policy and the benefits available to you.
At Northern Lights Chiropractic, we are experienced in helping patients navigate the complexities of insurance coverage for motor vehicle injuries. Our goal is to support your recovery and ensure you receive the chiropractic care you need to regain your health and well-being. If you have any questions or need assistance with insurance-related matters, please don't hesitate to reach out to us. Your health is our priority, and we're here to help you on your journey to recovery.